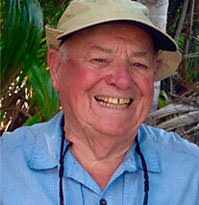 Ambassador
Lefty Kreh
was a protégé of Joe Brooks and was one of his closest friends. Joe was one of the key guiding lights in Lefty's career. Joe opened doors in both the outdoor writing business as well as helping Lefty become the manager/CEO of the biggest and most prestigious fishing tournament, the Metropolitan South Florida Fishing Tournament—affectionately known as the MET—in the 1960s.
Lefty fished with and taught fly fishing to thousands of people throughout his career, including many of the most famous names in modern history, from Ernest Hemingway to President Jimmy Carter to NBC news anchorman Tom Brokaw. Lefty was one of the best known outdoor writers and photographers of all time and has many awards for fishing to his name. He was named Angler of the Year by Fly Rod & Reel magazine in 1997. He was given the Lifetime Achievement Award by the American Sportfishing Association and a Lifetime Contribution Award by the North American Fly Tackle Trade Association. Lefty is enshrined in three fishing Halls of Fame. He is also famous for creating Lefty's Deceiver, one of the most productive and best known saltwater flies of all time.
He was our guiding light and the film is dedicated to him in memory. Of all the people involved in the making of this film, Lefty was its greatest champion and the one who wanted the story to be told the most. We thank you Lefty and are forever grateful for all your help in bringing Joe's story to life.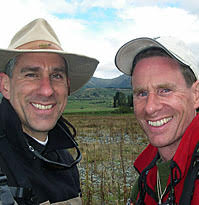 Executive producers
Michael and Joe Brooks
- the great-nephews of the late Joe Brooks—developed the original idea for making this film on a river in New Zealand. Both Michael and Joe are avid and accomplished fly fishers. They have known for a long time about their uncle's iconic stature in the fly-fishing and sporting world. But they were surprised to learn that his story has never fully been told. As they began researching the story they realized what a powerful impact their great-uncle had on the sport. They also began to realize that his story transcended the world of fly fishing. The Joe Brooks story and will inspire anyone to pursue his or her dreams with passion, and uncompromising excellence and values.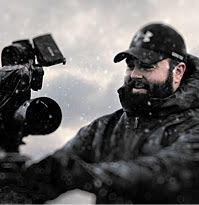 Director and producer
Alex Joseph
is a filmmaker, father and avid outdoorsman. Raised on an unbalanced diet of Wild America episodes, National Geographic specials and meat over an open flame, Alex turned his youthful obsession into a career as one of the pioneering producers of modern outdoor media. Convinced that there was more to nature than just observing it, he has dedicated his career to documenting the stories and lifestyles of people who actively engage with the natural world. His award-winning work has appeared on National Geographic, A&E, and the Outdoor Channel.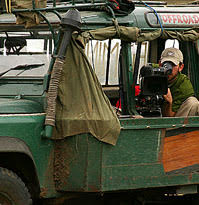 Director of photography
John Benam
is an Emmy-winning cinematographer and producer, known for Beyond the Movie: Alexander the Great (2004), Superpride (2008) and Speed Kills Dark Underworld (2013). In 2007 he began work as a segment producer and cinematographer on the landmark series "Great Migrations." The series was awarded an Emmy for Cinematography: Nature Category.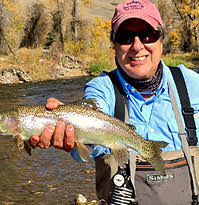 Director of film distribution
Jeffrey Wayne
is a cable and broadcast industry veteran of more than 35 years. Most recently Jeff was the Executive Vice President of Programming for the Outdoor Sportsman Group, a subsidiary of Kroenke Sports and Entertainment based in Denver. Jeff oversaw the company's programming activities for the Outdoor Channel and the Sportsman Channel. He will lead the project on the appropriate distribution platforms with television licensing and digital distribution agreements and relationships.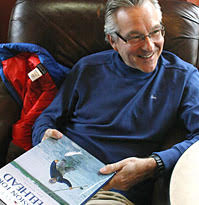 Director of research
As a teenager in the 1960s,
Tom Pero
looked forward to receiving his copy of Outdoor Life in the mail each month, and avidly read the fishing column of Joe Brooks. Inspired by Brooks, Pero's life work has been in outdoor writing and editing. These days his focus is on creating the finest fishing and hunting books in print. His company, Wild River Press, is based in Mill Creek, Washington. Among the award-winning titles he has published are A Passion for Tarpon by Andy Mill and Atlantic Salmon Magic by Topher Browne. Over the years, nearly all the famous fly-fishing writers have written for Tom Pero's publications—including Thomas McGuane, Nick Lyons, Lefty Kreh, Dave Whitlock, Lee Wulff, Joan Wulff, Datus Proper, Steve Raymond, Ernest Schwiebert, Art Lee, Paul Schullery, John Gierach and others. Tom will lead the fact-finding mission about Joe's life, making sure the story is authentic and complete.